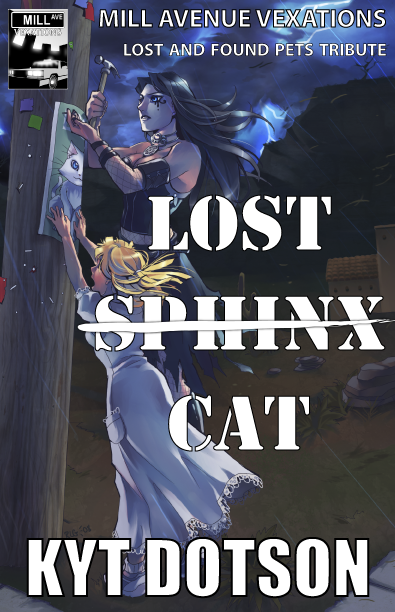 Lost Sphinx Cat by Kyt Dotson on Smashwords.
I am going to do a weekly upload to Smashwords with Vexations titles – basically so that people get to read various versions in different formats. Also, if they'd like to support me in some way, they can buy them. Since they're on sale for only 0.99$ it shouldn't be that much of a burden.
Plus, if you'd like those ever-so-awesome PDF formatted stories, this is a way to get them for whatever device.
You can, of course, read this and more on Mill Avenue Vexations.